Chances of Getting Pregnant with IVF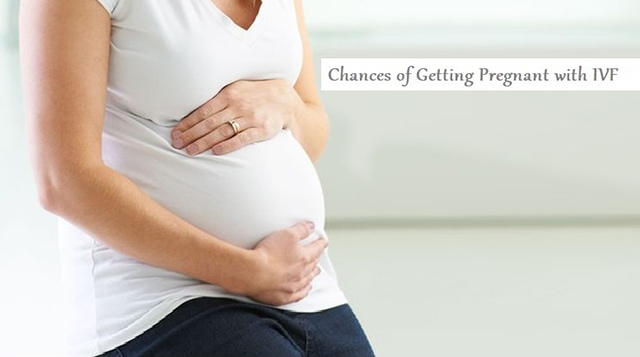 The chances of getting pregnant with IVF depend on many factors
1.
Age of woman and her ovarian reserve: After the age of 40 years the chance of getting pregnant is low even with IVF.
2.
Sperm count and quality
3.
Presence of diseases like PCOS, endometriosis,
4.
Quality and grade of embryo
5.
The lining of the uterus
6.
Laboratory environment
7.
Equipment and media used
8.
Laboratory filters
9.
Embryologist skill
Usually chance of getting pregnant are around 50-55%. However live birth rate is lower as not all who get pregnant deliver a full term live born. However many places the cumulative birth rate is calculated. That means the chance of getting pregnant with multiple attempts of embryo transfer. One cycle can yield many embryos which are then frozen and used for further attempts. Chance of getting pregnant in one embryo transfer of 3 grade one embryos of day 3 or 2 grade 1 blastocysts ( Day 5) is 50%. With multiple transfers this rate goes upto 70 to 80% depending on patient profile