About Dr. Surveen Ghumman Sindhu
Dr (Professor) Surveen Ghumman Sindhu has a vast experience of 30+ years of working in the top hospitals of India and has been a faculty teacher in renowned medical colleges of Delhi. She is currently the Director and Head at IVF and Reproductive medicine, Max Multispeciality Hospitals which is a chain of tertiary care hospitals in Saket, Panchsheel and Patparganj at , Delhi and .Gurgaon. She has a success rate of 61% making her one of the best infertility specialists in India.
Dr Surveen has specialized in Assisted Reproductive Technologies and IVF from the prestigious Cleveland Clinic, USA and is a certified clinical embryologist from Manipal University. She has also received a fellowship from the World Association of Laparoscopic Surgeons in minimally invasive surgery. 
Her name is well recognized in the field of infertility through the numerous books written by her on the subject, numerous awards received for her work in this speciality and her research work published in renowned international journals. She is invited as an authority to speak at various national and international conferences on infertility & IVF. Her commitment in the field has further manifested in her being invited to handle posts at national level with Indian Fertility society as Editor and Treasurer and Chairperson of the Infertilty committee of AOGD. Due to her indepth knowledge on this subject she was appointed as Professor, at School of Health Sciences, Ansal University
Her commitment to social work and to the underprivileged who may be unable to afford the expenses of an IVF treatment was recognized by Delhi Indain Medical Association through an award given to her for Best Worker in the field. Being the top IVF doctor in Delhi NCR, she has evolved low-cost packages for IVF so that all sections of society may benefit.
She stands out with her work because of her belief in evidence based medicine, individualized treatment, quality, empathy for her patients and globally comparable results in whatever she does.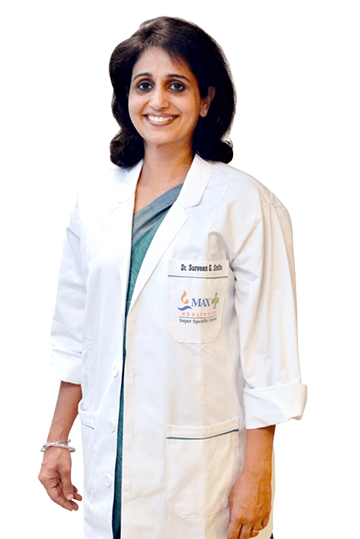 Cumulative Pregnancy Rate
Countries Where Babies Were Born
Why You Should Choose Us?